Amherst Artisan Gallery
Amherst Centre Mall
70 artisans, one of a kind, handcrafted pieces

John Warner - Framed Photography
Harvey Haynes - Metal art
Ann Murphy - Painting
Peggy MacKenzie - Painting
Wendy Price - Photography, Cards
Bruce Hebert - Painting, Carving
Arlene Collins - Painting
Tammy Connors - Antique woodworking
Ron Curry - Intarsia, Scroll woodworking
Edie Arseneault - Creative rug hooking
Ivan Walton - Woodworking


Amherst Centre Mall
142 South Albion Street, Suite 150 & 196, Amherst, NS
amherstartisangallery.com



Mona Aslam

Painter

44 West Ave., Sackville


Blue Heron Gallery
Faye Webb Pike
- Painter

11 Beaton's Bluff, Route 366, Lorneville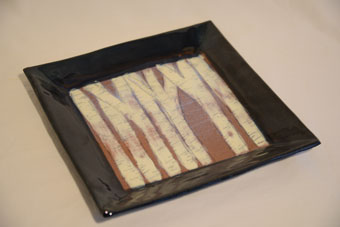 Kaeli Cook
Kaeli is a potter who has graduated from the NB College of Craft and Design in Fredericton. Her work is greatly inspired by all of the beaches she has explored across Canada. Kaeli's studio is tucked away in the marsh on Squire Street.

37 Squire Street
Sackville, N.B.
kaelicookpottery@gmail.com
Phone: 536-9081

Marilyn Cook

The whimsical designs and bright colours of Marilyn's silk paintings will always bring a smile. Hangings, scarves, clothing and more. 1km. from Hwy.15 on route 950
.


Marilyn Cook
42 Crescent St., NB
Phone: (506) 577-4682
Email: cooksilk@nbnet.nb.ca
www.cooksilk.ca

The Craft Gallery - Various Artists

34 Mallard Dr., Sackville, NB


Hunter Street Silver
Jennifer Hunter
Handcrafted Spoon Jewellery

30 Charlotte Street, Sackville, NB



Ghita Levin
Ghita's studio/gallery is situated overlooking the beautiful saltmarshes of Baie Verte. These surroundings have a great influence on her work. Ghita uses a variety of techniques, including wood firing, to make her sculptural and functional pottery.

Please call for appointment 538-2933
Ghita Levin Pottery
573 Route 970
Baie Verte, NB
E4M 1N9
Phone: (506) 538-2933
www.ghitalevinpottery.ca



Robert Lyon - Painter
Robert's Studio/Gallery features original watercolours, Giclee prints and notecards depicting their interpretations of natural history. Robert's paintings of birds and plants have been featured with Canadian Wildlife Service & Nature Conservancy Canada. He also has a line of clothing for adults and kids featuring Nature and Celtic themes. Open to the public: Monday-Friday 9-5pm

New Location
Robert Lyon Graphics
315 Main Street
Sackville, NB
Phone: (506) 536-1904
Email: roblyon@nbnet.nb.ca
www.robertlyongraphics.ca

Rachel Morouney
- Potter


Bob Morouney

- Printmaker

136 Moore Rd. Extension, Otter Creek, NB

Donna Rawlins Sharpe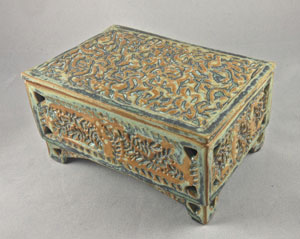 Margaret Ann Capper
Donna Rawlins Sharpe
- Painting
Donna's paintings combine elements of Japanese and Western art, using various drawing/painting techniques, to capture the essence of the small, everyday things we see, but take for granted.



Margaret Ann Capper

- Pottery
After receiving a BFA in 1977, Margaret Ann apprenticed with Crimmons Studio and then taught at the NB College of Craft and Design. Her functional stoneware uses rich glazes to enhance the texture of her pottery.


22 Harris Drive, Sackville
Phone: 536-1062
Email: info@donnarawlinssharpe.ca
Web: donnarawlinssharpe.ca